The usual definition of a 'secretaire' is a piece of furniture with an enclosed writing surface.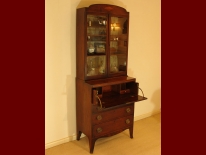 Antique mahogany Secretaire circa 1790. For more information on this item view our website www.boxhouse-antiques.comSecretaires, asthey are known in England, are a chest of drawers, the top drawer being fitted with a writing section behind a fall front. The top section could be a glazed bookcase with adjustable shelves, or a chest on its own. A bureau, however, always has a sloping fall front writing surface with working drawers beneath. In the USA this item of furniture would be referred to as a 'secretary', but this would cover any item with a writing surface.
The word 'secretaire' is derived from the French 'secret' as, from its origin in the 18th century, secrets were part of everyday life and had to be concealed from inquisitive servants. Secretaires reached their pinnacle of design in France in the mid to late 18th century thanks to commissions given to some of the greatest cabinet makers of all time, such as Jean Henri Riesener, Georges Jacob and Adam Weisweiler. Queen Marie Antoinette gave out commissions to indulge in her passion for interior decoration. Her refined taste led to many acquisitions of secretaires finely veneered in exotic woods and mounted in gilt bronze.
Many survive to this day in the Wallace Collection in London (which houses perhaps the finest items), Getty in California and the Metropolitan in New York. Few survive in France as many were sold in 1793 after Antoinette's execution and in the anarchy immediately following the revolution. Numerous fine items found their way to England bought by collectors at knock down prices. In fact it was made known at the time that any items bought could be exported out of France free of duty. It seems the French wanted to obliterate all memories of the 'ancien regime', much to England's advantage.
Akin to secretaires, in that they also have a writing slope, are 'escritoires'. Here is an example from our stock, dating from the end of the 17th century: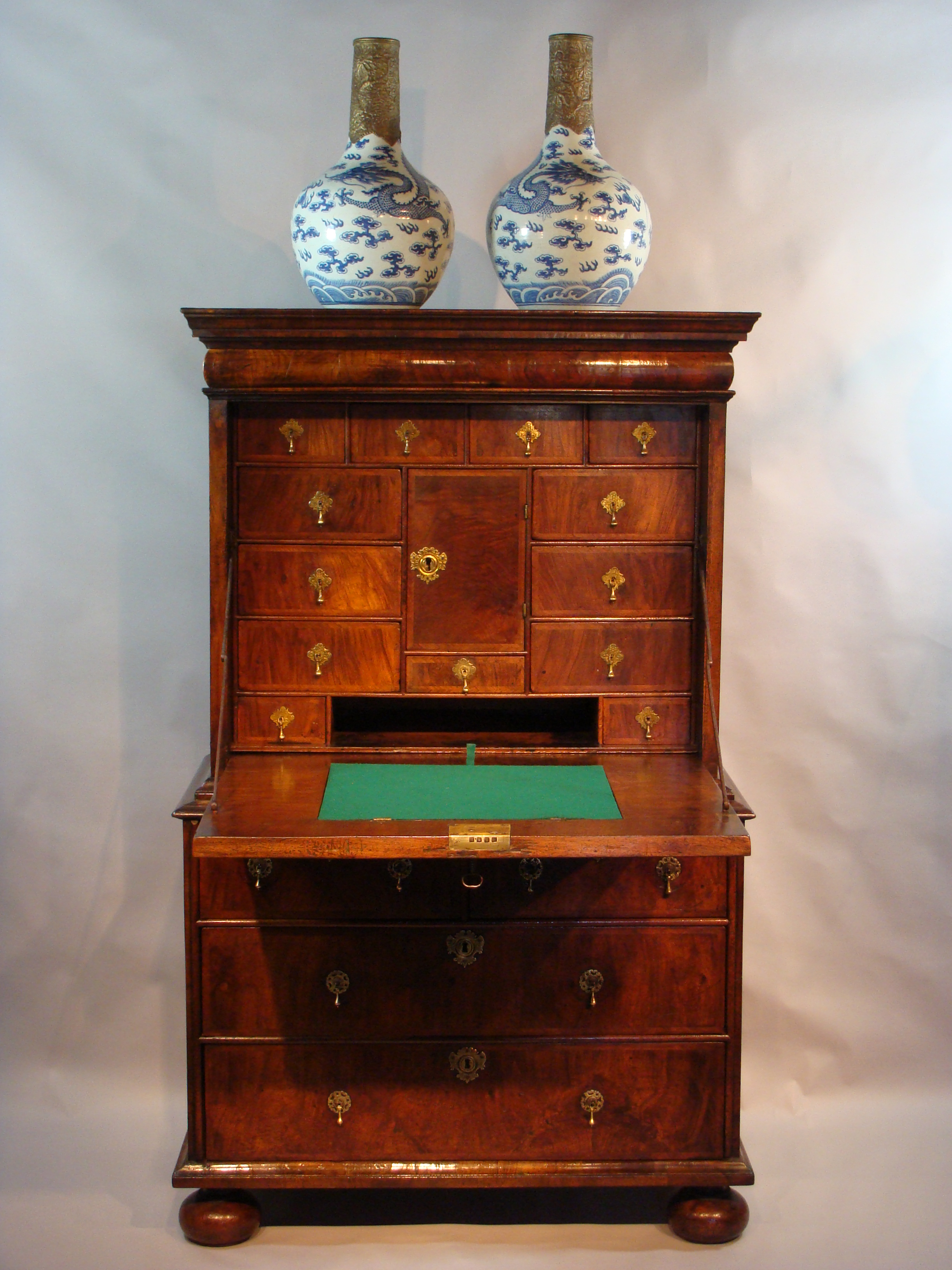 Antique English Walnut Escritoire (www.boxhouse-antiques.com)
In a similar vein, with a writing slope, is a bureau bookcase. Below is an example: