The Plague or Black Death was first recorded in England in the mid 14th century. There was little contemporary medical understanding of the disease which resulted in many obscure and bizarre suggestions as remedies.
The disease seems to have originated in China and the far East and brought to Europe in trading vessels which contained rats. It was the flea on the rat which transmitted the plague through its bite. Contemporaries were completely unaware of this and believed the plague was carried on the south wind, therefore many houses in England at that time were constructed facing north. Much of the spread was due to the extremely unsanitary conditions in the towns and cities with rotting carcasses, excrement and discarded food openly dumped in the streets – perfect conditions for rats to multiply.
Estimates are that about 50% of the population may have died of the disease – or its treatment. There were various methods of 'treatment' which included bleeding as the most popular, if that is the right phrase. Sweating the sufferer was common to purge the poison out of the body. Applying the blood from a live bird directly onto the infected areas was considered an option.
There were many suggestions of how to 'purify the air' using a concoction of burning herbs, including rosemary soaked in vinegar with bayleaves, lavender, sage, frankincense etc. All carried around inside dwellings in various pans to fumigate out the poisons.
Plague pans were used in the fumigation process and are extremely rare and very often mistaken for 'warming pans'. We have a rare 17th Century plague pan in our stock and you can find out more about it by clicking here.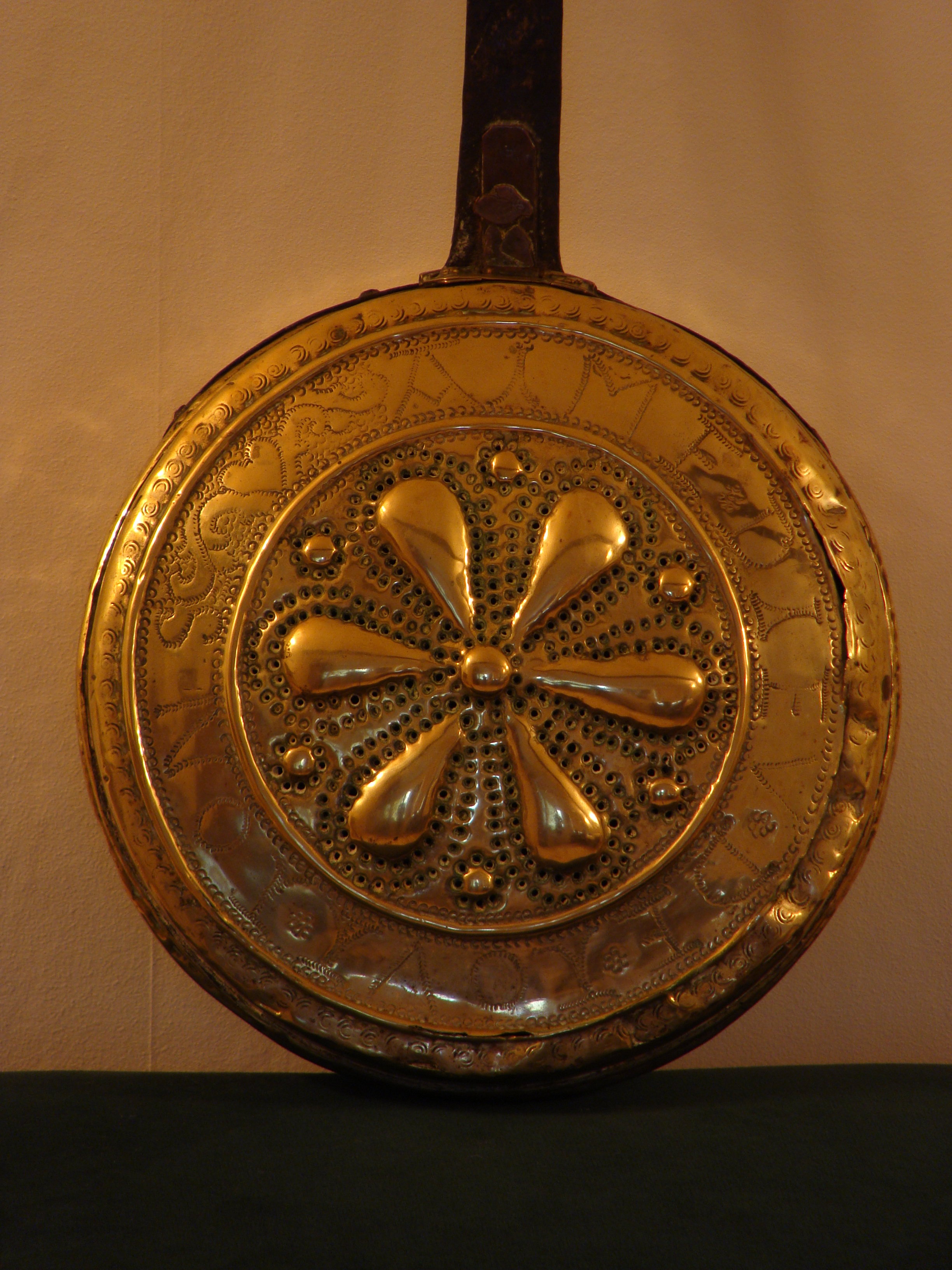 Rare 17th century English plague pan.One rather popular idea was that the Plague was a conspiracy by the Jews to kill off Christians to allow for a world takeover by Jews!  Many were burned at the stake all over Europe as a result.
The Plague petered out after about a year, only to re-emerge in the mid 17th century. The Great Fire of London in 1666 may have been a blessing in disguise resulting in the reconstruction of buildings in stone with elementary sewerage installations.
Any item and literature related to the plague is eagerly sought by collectors and is considered extremely rare.