A brief message from John:
My earliest interest in antiques revolved around weekly visits (in 1946) to huge piles of dumped Japanese bronzes left outside their cities to be melted down for their war effort. These dumps were colossal and, had I known then what I know now…
My father headed the Netherland Military Mission to Japan when the war ended. Amongst many projects was one concerning the repatriation of important Japanese looted works of art from all around SE Asia to museums and their rightful individual owners.
This saw me as an embryo antiques dealer in-the-making, encouraged by a mother who had caught the collecting bug as a young girl. At 19 she married my Dutch father, and as a result became very interested in Dutch school pictures, forming a collection in the 1950s when a good picture could be had for £200, or even a "Leonardo School Salvador Mundi" oil for £78, auctioned recently for $500,000,000 as an original.
An education and an interest in farming interfered with my dream of a career in the antiques trade (milking 40 cows on a cold Christmas morning, aged 19 yrs, is a career fairly easily abandoned).
Inevitably I drifted back into my first love – collecting – reflected in a particular interest in Anglo-Chinese influenced furniture. In 1957 a chance arose to earn a living buying and selling antique Chinese export lacquer and japanned items that were in abundant supply at that time. Not so today. One of the greatest icons of taste and fashion, Coco Chanel, was a huge fan, furnishing her stunning apartments in Paris with many lacquered and japanned items.
Although our stock covers a broad range to suit most tastes, inevitably I remain drawn to export lacquer and japanned items, so allow me to direct your attention to a particularly fine Chinoiserie cabinet we currently have in our inventory.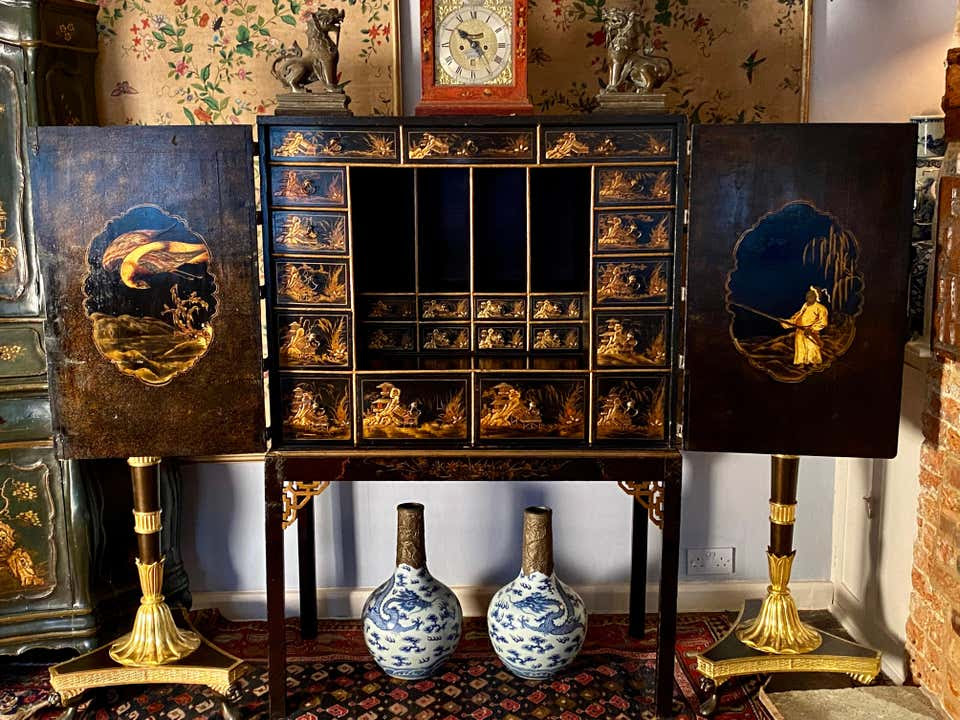 Incidentally oriental-influenced items can harmonise well with modern interiors.
We always have a good selection of Chinoiserie furniture etc in stock: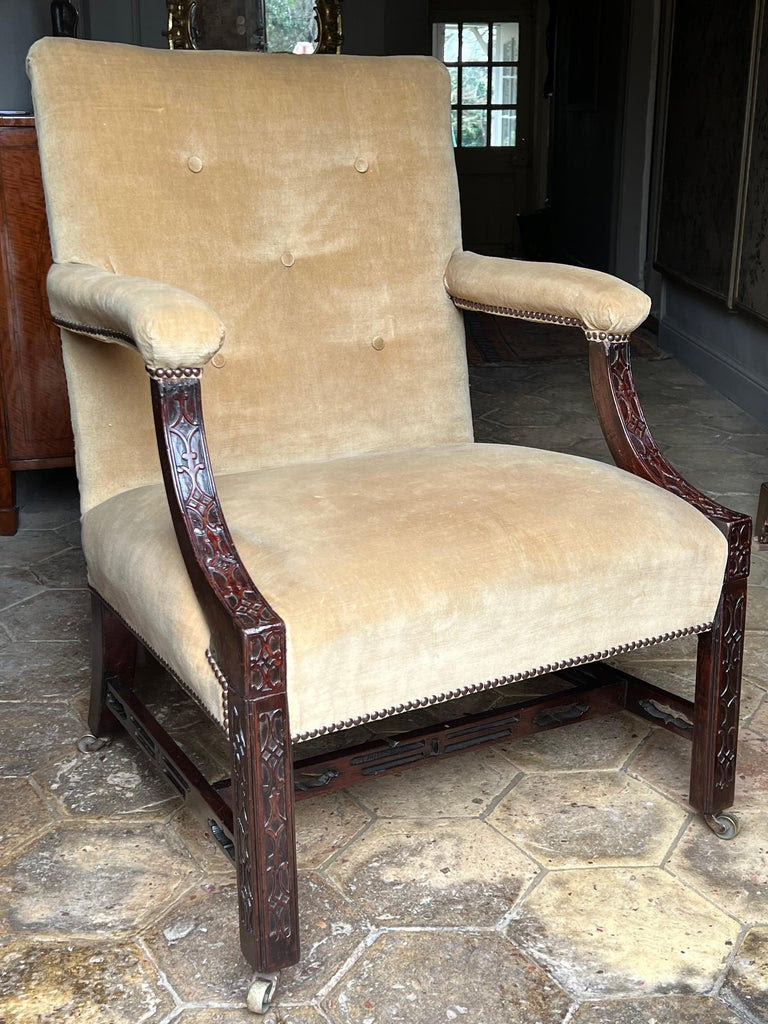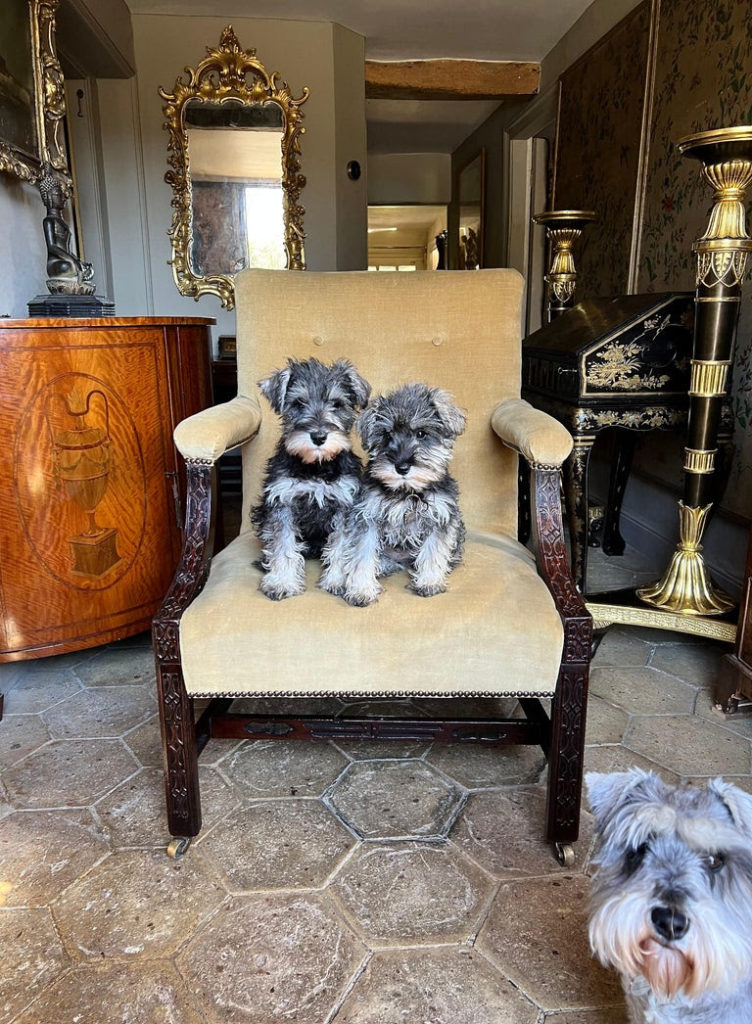 18th Century Chinese Chippendale Mahogany Gainsborough Library Armchair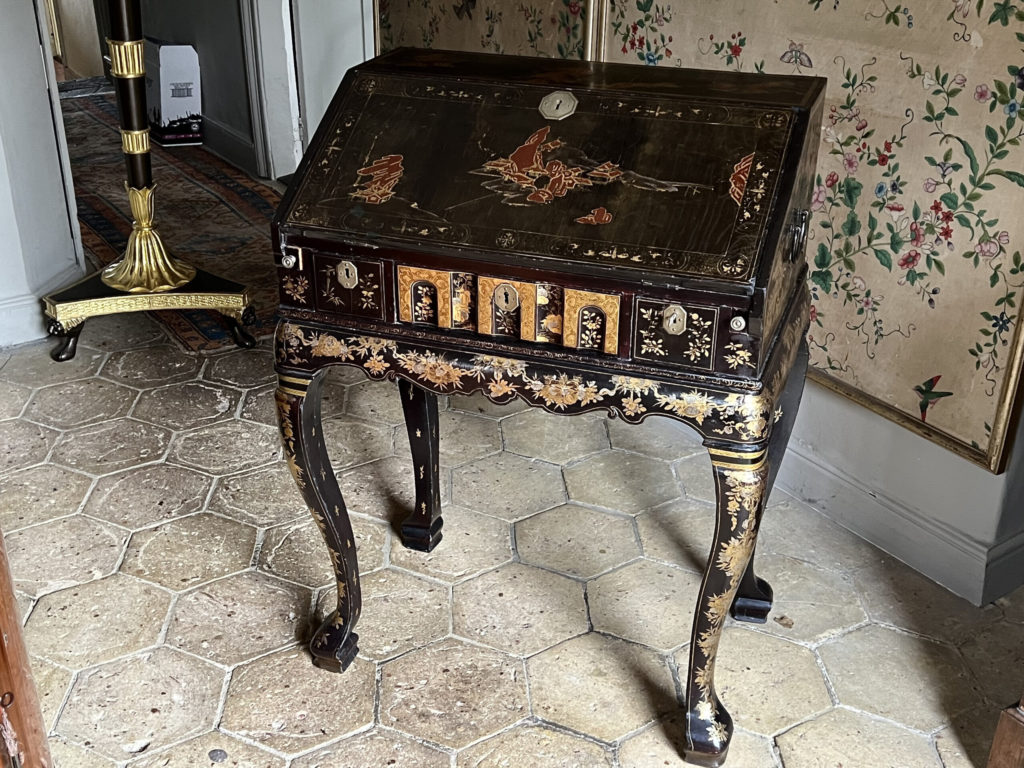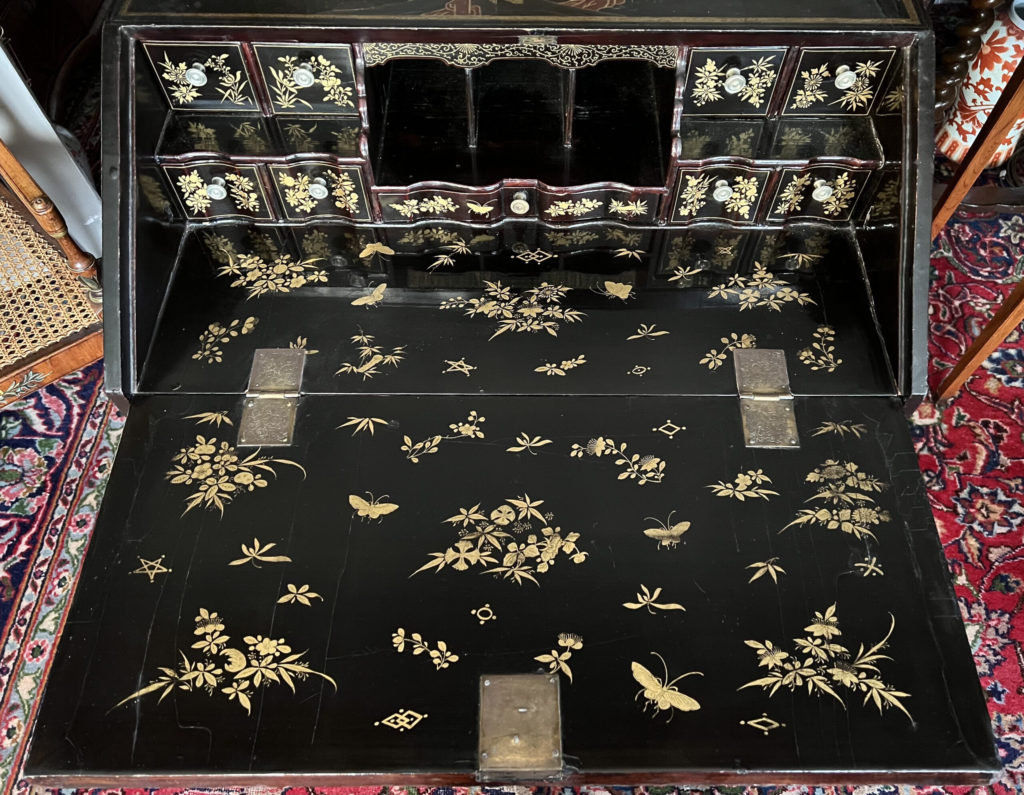 Small Chinese 18th Century Export Lacquer Desk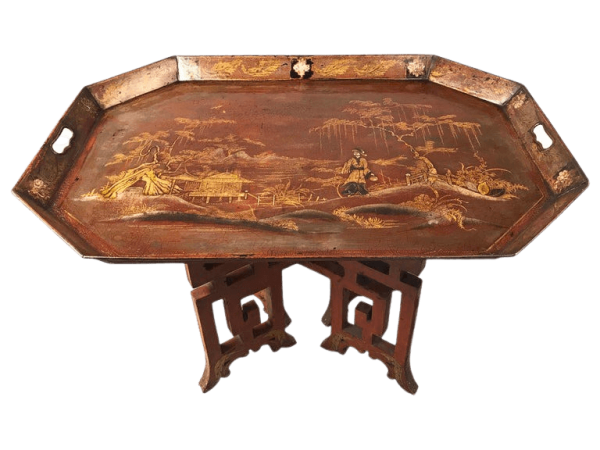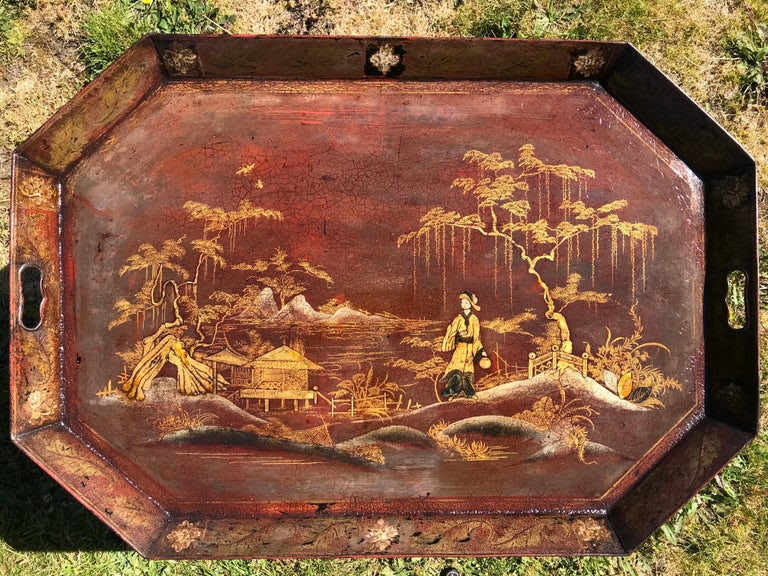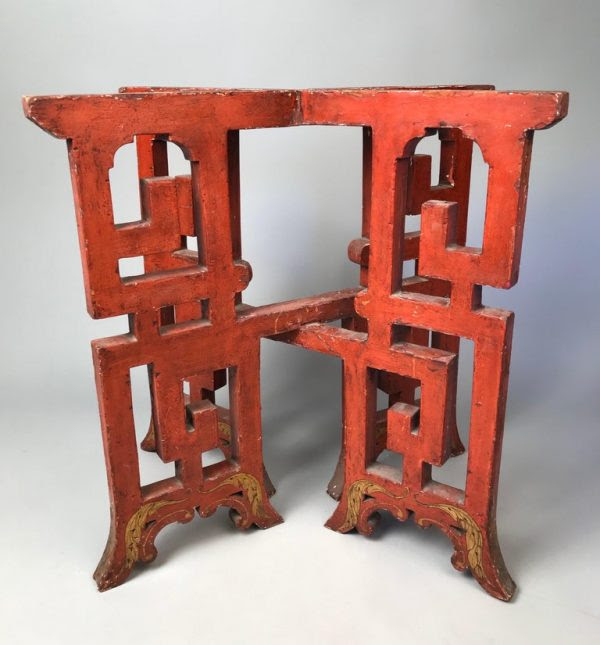 Large Regency Chinoiserie Japanned Tôle Tray Table

This passion continues in the same vein through my son Alex who now heads up Box House.