One of our latest finds:
Fine French 19th Century Carved Oak Marble Top Commode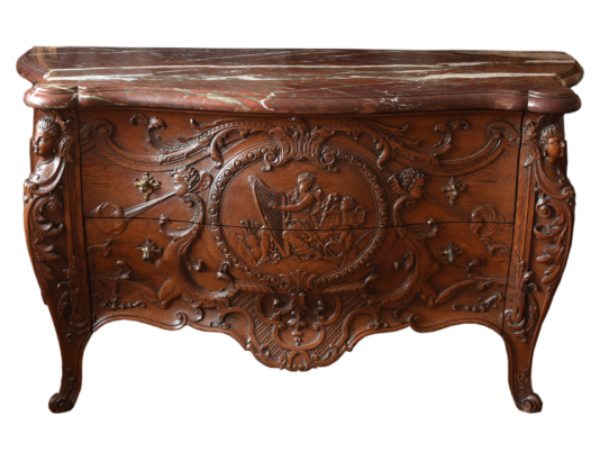 The History Of The Bureau:
The bureau in its various forms:
The bureau bookcase/cabinet is one of the most functional and beautiful – almost essential – items of antique furniture that you can possess. The bureau section, with its hinged, lockable fall opened, will reveal a writing surface with small fitted drawers for pens and accessories. Pre-1700 bureaux might have secret drawers and a 'well' beneath a slide. It is worthwhile looking carefully: I have found a number of interesting items cunningly hidden away; including this small percussion pistol which I imagine would have interesting stories to tell.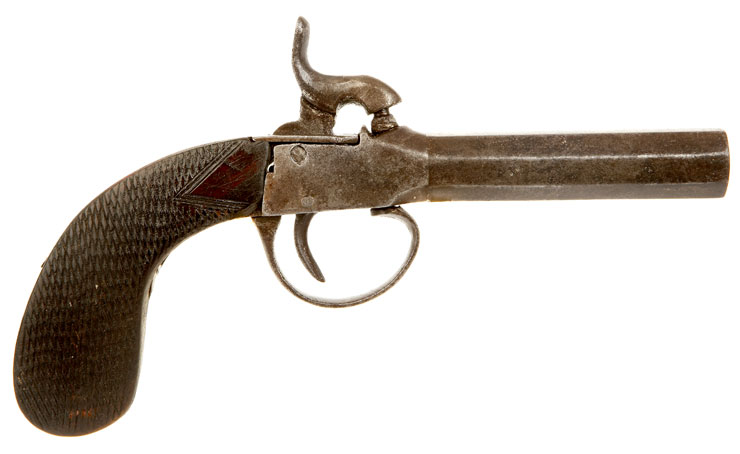 With the fall lowered writing becomes easy with space for your knees below.
The conventional bureau which you are most likely to encounter evolved from a simple writing box – usually in oak – and dating from pre-1700, often dated and initialled.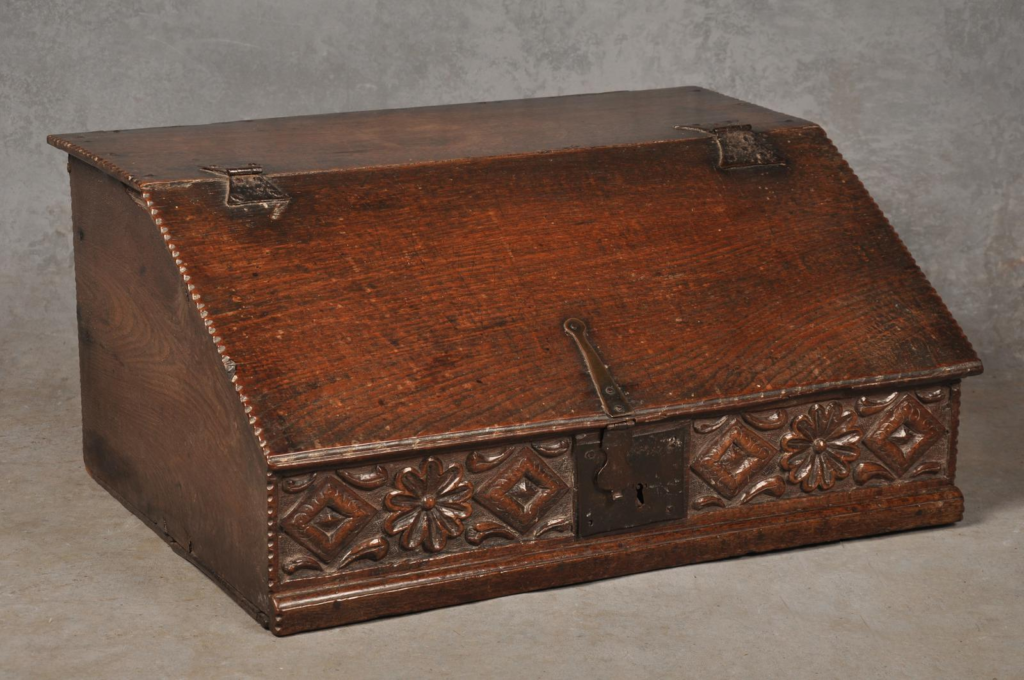 Followed by the writing section now raised on legs circa 1720: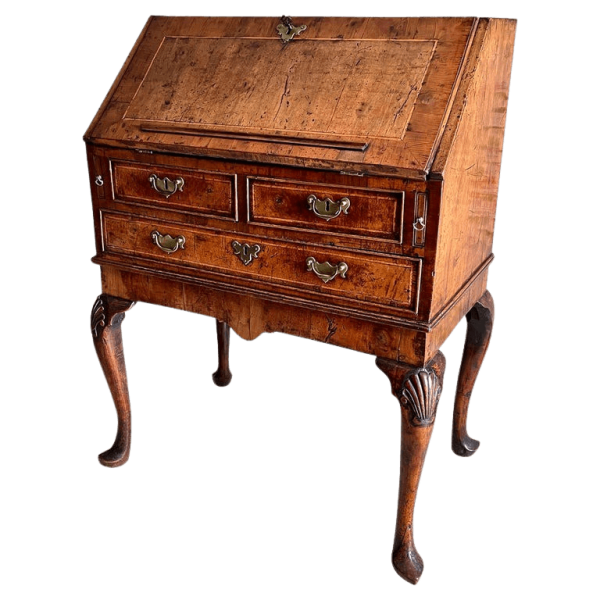 Subsequently the bureau section fitted with a cabinet above, circa 1750: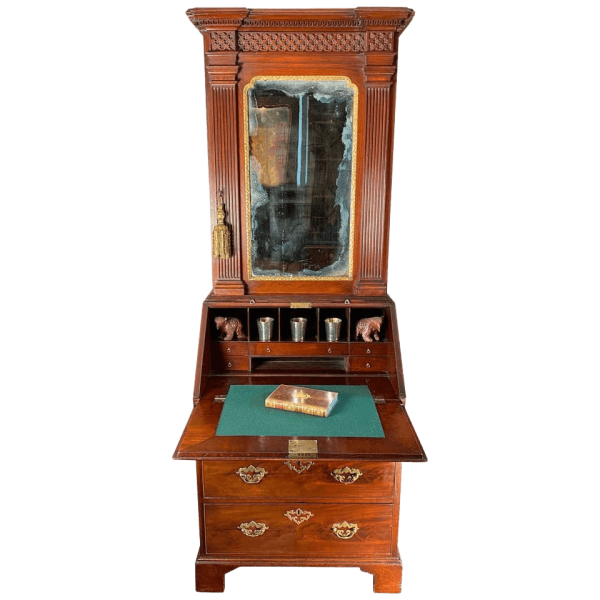 Later in the eighteenth and nineteenth centuries the cylinder bureau appears in various guises. We have this rare and spectacular one available now: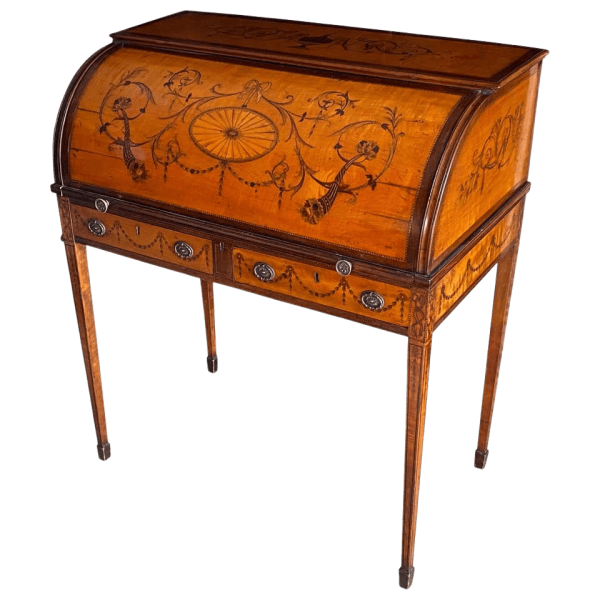 All four of the above illustrated items are available at Box House Antiques with others too numerous to list here so don't hesitate to take a look around the website.

Of course personal visits to us are always welcome, the New Forest (Only 90 minutes from London.) is fabulous to visit now during the Summer to enjoy the fine weather.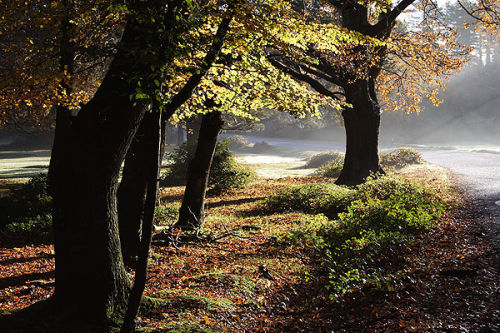 Finally a brief caveat:
Avoid "marriages" which are so often encountered, namely with a superstructure being a later addition. Often revealed when examining the backboards which should match, top and bottom.
Bear in mind most bureaux, due to their very nature, will have had considerable use, and therefore will inevitably have some allowable, authentic wear and ink stains, or potentially replaced feet and a change of brass mounts for example. These defects should be reflected in the price and declared at the time of purchase.
All the best to you all,
John